Welcome to Bet From Africa: The best place to bet in Africa!
At Bet From Africa, you'll find reviews of the biggest sportsbook in Africa. On this page we give you an introduction to the sports betting scene in Africa.
We delve deep into the rapid growth of sports betting within the corners of the African continent. We discuss the stats, key players, markets, and cultural impact of the growing industry.
Join us as we uncover the threads at play with how Africans relate to sports and the game of chance!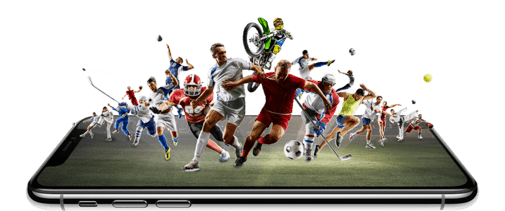 The Growth of Africa's Sports Betting Scene
Like the rest of the world, Africans find sports betting alluring, and it shows. The second-largest continent has completely integrated sports betting at an unprecedented pace. The fact is that Africa is a significant player in the global scene. Nations like Nigeria, Kenya, Ghana, and Uganda have seen impressive growth, and their ascent has only just begun.
As of 2021, Astute Analytica reported that Africa's gambling industry was worth $3.615 billion, and at the forefront of the insane figure was sports betting.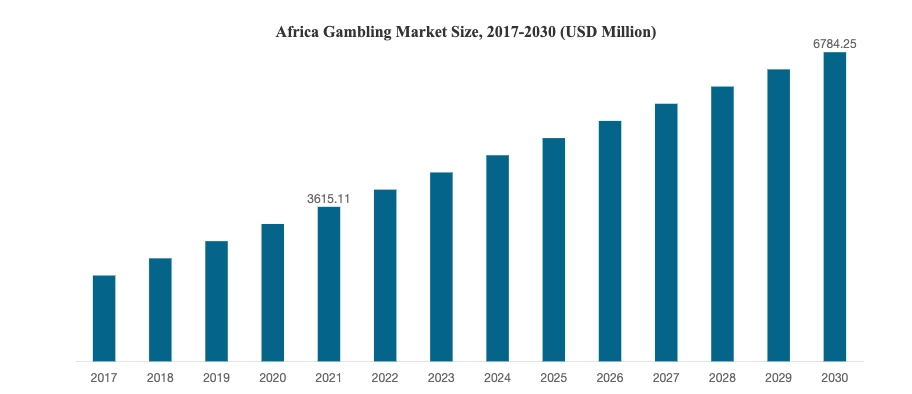 In countries like Nigeria, we see 53% of her population placing a bet every single day. The industry's growth is undeniably bullish, which begs a crucial question, "What is driving the expansion?"
The adoption of mobile and online betting has played a significant role in the growth of sports betting in Africa. This growth stems from widespread internet access and easy availability of mobile devices. With more Africans having the convenience of placing bets right from their fingertips, the market has expanded and become more accessible.
Additionally, the popularity of soccer and basketball among African youth has further fueled the growth of sports betting. Several young Africans see sports betting as a chance to win significantly and as a form of thrilling entertainment. More and more youths flood the various sportsbooks on the scene.
Sportsbooks in Africa
Africa's landscape is saturated with sportsbooks that rapidly influence the growth of its sports betting scene. With each operator vying for dominance of the market, they have all hastened the development of the industry. Here are some of the well-known sports betting operators in Africa:
1×Bet: 1×Bet is a multinational operator that extends its operation to Africa. The sportsbook is known for its competitive odds and wide range of sports events.
22Bet: 22Bet is a popular global operator that's well-rooted in the African betting space, for example in Ghana. Read our 22Bet Ghana review here.
Betway: Betway is a leading global sportsbook popular among Nigerians, Kenyans, and many other African countries like Betway Moçambique.
Bet365: Bet365 is a reliable sportsbook on the African sports betting scene in many top betting markets like Tanzania and Nigeria. Also in Botswana Bet365 is increasingly popular.
Parimatch: Parimatch is a well-known sports bookmaker that prioritizes offering unparalleled sports betting experiences for African countries.
MelBet: MelBet is a quick-rising sportsbook that has caught the eye of several African punters for remarkable odds.
BetiBet: BetiBet is new yet highly potent! The spectacular sports bookmaker is fast becoming a name to reckon with.
Premier Bet: Premier Bet reputation has spread far and wide in Africa's sports betting scene. Its premier services make it a remarkable option. Premier Bet is especially popular in Malawi.
Is Sports Betting Legal in Africa?
Sports betting is a growing industry in Africa, and it has become a part of many Africans' daily lives. But is the form of gambling even legal in Africa? While sports betting is widespread on the continent, many still question its regulations and legality. Fortunately, we are here with answers.
The legality of sports betting in Africa varies from country to country. While many have embraced and regulated sports betting, others place restrictions or strict bans on them.
Here, we dive into Africa's legal sports betting scene alongside licensing bodies. In these countries, sports betting is seen as a lucrative source of revenue and a valid form of entertainment:
Nigeria: Nigeria is one of the countries that explores sports betting in Africa. The National Lottery Regulatory Commission (NLRC) oversees the licensing and regulation of sports betting within its borders under the National Lottery Act 2005.
Kenya: In Kenya, the Betting Control and Licensing Board (BCLB) is in charge of licensing and ensuring all licensed sportsbooks abide by the regulations under the Betting, Lotteries, and Gaming Act.
Uganda: While sports betting is legal in Uganda, it is not regulated. However, the scene has an interesting selection of sports to bet on.
Angola: Angola's sports betting is monitored and licensed by the ISJ (Instituto de Supervisão de Jogos). The game of chance falls under the Ministry of Finance, not the National Lotteries Company.
Cameroon: In Cameroon, sports betting is considered legal because no laws prohibit it. The gambling laws available permit all forms of gambling without discrimination.
Mozambique: Sports Betting has been legal in Mozambique for a long time. The scene is also highly regulated by the Mozambican General Gaming Inspectorate.
Ghana: It is entirely legal to gamble in Ghana. The law legalizing it is the Lotteries Betting Act 1960. Sportsbooks are legalized and regulated by the Ghana Gaming Commission.
Cameroon: Sports betting is a safe and legal pastime under the 2019 Gambling Decree. The Ministry of Territorial Administration regulates the form of entertainment.
Malawi: Sports betting has been completely legal since 1996 under the 1996 Gambling Act. Malawi Gaming Board legalized all sports betting, both betting shops and mobile betting.
Zambia: Sports betting is legalized under three separate legislative acts by the Betting Control and Licensing Board. However, online sports betting isn't regulated in the country.
Additionally, nations that legalize sports betting integrate specific laws for taxation and legal age requirements. For instance, Nigeria taxes every winnings that surpass ₦10 million (~$27,000). Hence, it is crucial to stay updated to keep up with the regulations and laws as they change over time.
A Look at the Biggest Sports Betting Market in Africa
Africa has affluent sports betting markets teeming with millions of sports betting enthusiasts. Undeniably, several African countries have emerged as significant players in the global sports betting scene. Let's explore them and what makes them so unique.
Nigeria
Nigeria is one of the largest sports betting markets in Africa. The country contributes millions of its population to the betting scene, and the favourite sports game to bet on is football. Betting shops and online betting platforms are thriving, and the top sportsbooks within its borders are Bet9ja, Sportybet, Nairabet, and Merrybet.
Kenya
At the centre of the East African sports betting scene is Kenya. The country is home to genuine sports betting enthusiasts; a huge chunk of its youth is tied to entertainment. Popular sportsbooks within its premises are Betway, SportPesa, and Betin. Mobile betting is the prevalent option among punters to place bets on their favourite sport, football.
Mozambique
Mozambique has a thriving gambling scene, and sports betting is huge. The top operators in Mozambique are Elephant Bet, Betway, and 1×Bet. Most players in Mozambique bet on football. The sport has a heavy presence in the country's entertainment landscape.
Tanzania
There has been a steep rise in sports bettors in Tanzania. The form of gambling is on a hasty incline, and the major operator with the most customers is PremierBet. The leading sport to bet on is football. It is the country's favourite. Also, mobile betting is a common option for the people of Tanzania.
Ghana
Ghana is fast becoming a hotspot for sports betting, and in recent years, the market has witnessed incremental growth. At the forefront of the industry are Betway Ghana and Betpawa. Football is a favourite among Ghanaian punters, especially in the local leagues and European competitions.
Malawi
Many Malawians have sought sports betting as a form of premium entertainment and a way to make bank. In the growing market, most punters place their bets at betting shops and mobile platforms. The leading operator in Malawi is PremierBet and 1×Bet, where punters can place bets on football, basketball, and netball.
Angola
Angola has an unregulated sports betting scene. Nonetheless, it's one of the prominent ones in Africa. Names like BantuBet, MelBet, and PremierBet are popular operators in the country. Punters in Angola love to place bets on football and basketball games.
Cameroon
Cameroon brims with all forms of gambling opportunities, and sports betting is one of them. The popular sports betting operators are VBet, 1×Bet, and Premier Bet. Punters in Cameroon love to place bets on football, and the English Premier League is their favourite.
Uganda
Uganda might appear shy regarding sports betting, but don't be deceived; they go all out! In Uganda, bettors love their football, tennis, rugby, and basketball. And they place their bets on some leading operators worldwide: Paripesa, 1xBet, 22Bet, and SportyBet.
Zambia
While the last on our list, Zambia doesn't joke around about staking on Football, Volleyball, and Boxing. Plus, Zambia punters love sports betting for its thrilling entertainment and the possibility of winning massive bags. Here, the top operators are BetPawa, Betway, and MelBet.
What are the Most Popular Sports to Bet on in Africa?
Africa is undeniably a fertile ground when it comes to sports betting. However, which sports games are the popular options in their markets?
While the answer to the question varies with each country, football is the sport that keeps popping up. Football has Africa's sports betting scene in a chokehold. But as it turns out, it isn't the only one!
Other popular sports include basketball, rugby, and Table tennis. These sports have local and international games on which players often place their bets.
That said, there is undeniably football supremacy, where punters from all active countries bet on global and local matches. Plus, it is the easiest to bet on and, according to many, the most profitable!
The Rise of Mobile Betting in Africa
Mobile betting is one of the driving forces behind the astrometric increase of punters in Africa. Thanks to the widespread use of mobile phones and reliable internet access, Africans can place bets on their favourite sports anywhere and anytime. Hence, it is convenient; as such, many players don't have to stress when it comes to betting.
Another perk of mobile betting is its accessibility. Punters in rural areas can skip going to urban areas with betting shops to bet. Now, punters must visit mobile-optimized websites or apps to get the whole experience.
Undeniably, mobile betting has positively impacted the betting scene in Africa. However, the rise of mobile betting also comes with its concerns, especially gambling addiction.
Many fear gambling addictions will reach new heights, with sports betting now at arm's reach. Hence, the industry might have to consider implementing responsible gambling measures.
The Importance of Responsible Gambling
Sports betting, especially with the rise of mobile betting, can be very addictive. While desperately searching for better odds and more thrills, punters can get hooked. And there are often dire consequences.
No doubt, the need for responsible gambling is crucial. Here are some of the benefits that are pegged with responsible gambling:
Financial security
Emotional Well-being
Social stability
Legal compliance
It is crucial to step back once you notice you are getting drawn into problematic sports betting. Here are some signs of problematic sports betting:
Betting beyond what you mean.
Chasing losses.
Lying about sports betting.
Borrowing to gamble.
When you notice these, reach out to helpful resources and practice set limits.