bet365 Uganda is a well-known gambling portal that offers a sportsbook and an online casino platform for customers. It holds a reputation as one of the top operators in many countries. That is why it's also highly regarded and very popular in the online gambling market in Uganda.
It's good news that bet365 accepts players from Uganda, but as a customer, you might also want to know more about the platform before you register on the site. We have put together a detailed review of bet365 sportsbook and online casino so that you can find out the products and services you can expect from the platform.
Get Your bet365 Uganda Bonus
Click here to get your bet365 bonus:
Open an account with bet365 today and bet on a huge range of markets with the world's favourite online sports betting company.
T&Cs apply.
History and Background of bet365
bet365 was founded in 2000 by Dennis Coates, whose father, Peter Coates, had been running a betting shop since 1974. So the founders are deeply rooted in the business of sports betting for ages. Although bet365 started in England, UK, it has expanded its offices to a few other countries like Gibraltar and Malta.
It started small, but the experience of the owners was an essential factor that led to the growth of the bet365 platform. Now it's one of the biggest sports betting sites in the world of online gambling and continues to attract millions of customers from many countries.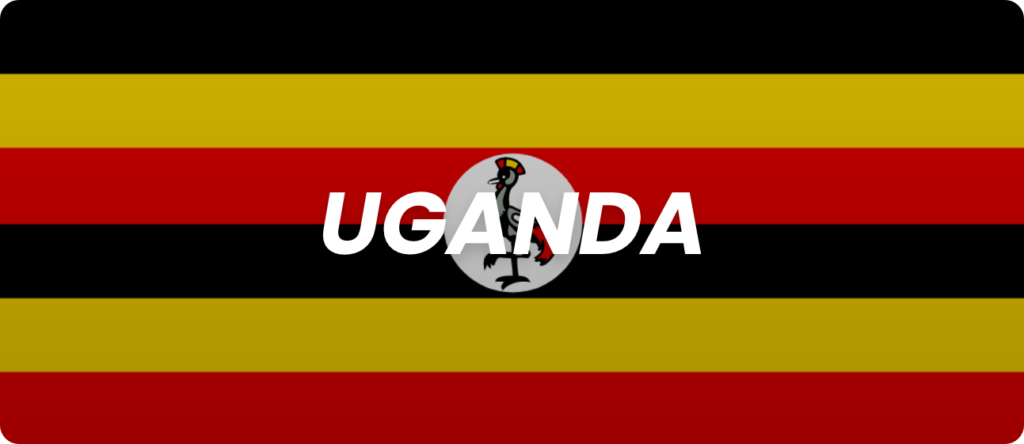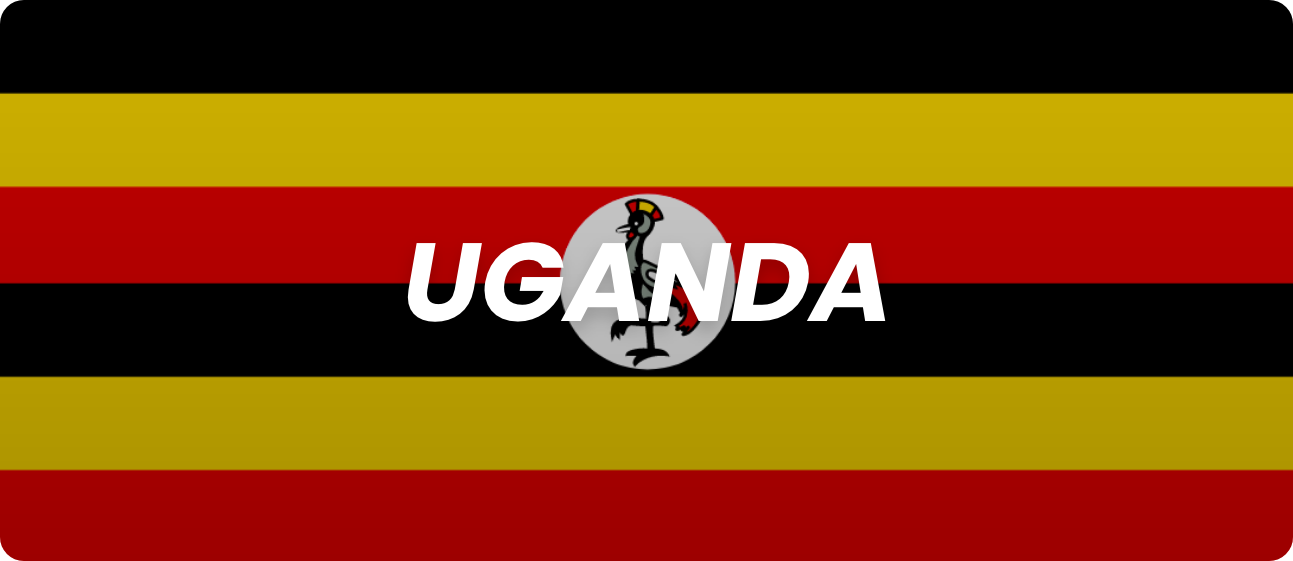 bet365 Uganda Sportsbook Review
We will now dive into the sportsbook section of bet365 Uganda and explore what features it has to offer for enthusiastic bettors. Just visit their official site to take a glance at their sportsbook, and you'll see that they have a simple site design with a clean interface.
At the top navigation bar, you can switch between regular sports betting and in-play betting. The center of the screen shows a list of upcoming and ongoing matches along with the odds for each team or player. On the left side, you'll find the list of all the sports so you can jump straight to the sports of your choice.
Now coming to the features of bet365 sportsbook, there are a lot of things that will surely catch the attention of both new and seasoned bettors. Here are the top features of bet365 sportsbook:
In-play Bets
Live bets or in-play bets allow bettors to wager on certain events of a live and ongoing match. Normal bets require you to place your stake before the match starts and wait till the end of the match for the bet to settle. But with live bets, you can place wagers even when a match is being played in real-time. And some of these bets are also settled before the match ends.
For example, in a football match, you can place a live bet at the 15th minute on which team will score the next goal. Whenever any of the team scores the next goal, the bet will be settled right away. The live bet section at bet365 also displays the events of a live match with an animated interface, so you can follow all the action.
Bet Builder
Bet Builder is a feature that lets you combine multiple bet selections for a single match and wager on all of them as a single bet. For example, for a football match, you can choose to bet on the final outcome, the first person to score, over/under for total goals scored, and goal difference all at once.
You don't need to place four different bets for each of the selections, as a bet builder will allow you to add each selection to your bet slip one by one and merge them all into a single stake.
But also be aware that to win the whole bet, each of the selections must win individually.
Accumulator Bets
Accumulator bets, also known as Acca in short, are similar to bet builders as they also allow you to combine multiple bets into one single stake. But the difference is that bet builders are used for different selections for a single game, while Acca bets are used to combine the selection for different matches.
So with an Acca bet, you can wager on many different watches with a single bet. And just like bet builder, in order to win an Acca bet, you must win every match that you bet on. The best part about bet builders and Acca bets is that if you manage to win such bets, the winnings are often much bigger.
Live Streaming
Bet365 sportsbook is not just a platform for sports betting but also streams some sports events on their site. Now all matches are available on the live stream, but soccer matches from the top European leagues like EPL, La Liga, and Bundesliga are often covered on the live stream.
It's one of the best features of bet365 because being able to watch the matches live while betting on them, all from the same platform, is extremely convenient and highly entertaining. And even if you're not betting on some days, you can still watch the live streams just for the fun of viewing.
Huge List of Sports
With more than 35 categories of sports, there's a lot of variety at bet365 sportsbook. While mainstream sports like football, rugby, and cricket are more popular among sports buffs and bettors in Uganda, there are many other options like darts, cycling, boxing, water polo, and so on. You can even bet on e-sports and the outcome of political events, which is quite a unique experience.
bet365 Uganda Online Casino Review
Moving on to the online casino section at bet365, you'll be welcomed by an entertaining collection of slots, card games, table games, jackpots, and much more. Bet365 casino has a massive collection of games that will always keep you on the edge of your seats. So, let's check out the various categories of games you can find on their online casino.
Slots
Most of the games on bet365 casino are in the slots section. All the slot games are from reputed gaming providers like NetEnt and Play'n Go, and the games run on different themes along with various ways to win.
Jackpots
Daily jackpots and progressive jackpots are also available at bet365, where the prize pool keeps increasing and will eventually be claimed by one lucky winner. If you want to take a chance at winning truly big rewards, then the jackpots are the way to go.
Card and Table Games
Games like Roulette, Blackjack, Baccarat, and Dragon Tiger are readily available in various formats at bet365. Not only are these games fun to play, but they are managed by highly reliable RNG software, which makes sure that all the results are fair, random, and unaltered.
Live Casino
The live casino also houses tables for games like roulette, blackjack, and poker, but they are handled by a live dealer. Being able to interact with a live dealer makes the game more enjoyable, just like playing at a real casino. And since there are multiple rooms and tables available at bet365 live casino, you can always join a game right away without having to wait
bet365 Uganda for Mobile
All the features of the bet365 sportsbook and online casino that we reviewed above can be accessed through mobile devices too. If you want to get the full bet365 experience from your phone, you can install their official app, which is available for Android and iOS devices. In terms of user experience and performance, the bet365 app is really excellent. Whether you're placing sports bets or loading casino games, the app runs smoothly at all times.
Another way of accessing bet365 from phones without installing their app is through their mobile site. The mobile site also has a simple design that resembles the desktop site, and it's just as easy to use as the app. Even the online casino and live casino sections are optimized perfectly so that the games work just as fine from your phone's browser.
Customer Support at bet365 Uganda
Customer support is an essential aspect of online betting and casino platforms, and bet365 Uganda offers excellent support for their customers. You can contact them quickly through the live chat option on their site, and a customer support staff will attend to you as soon as they can, which usually takes just a few minutes at most.
For a reputed operator like bet365, it's expected that their customer service staff is also highly professional and well-mannered when dealing with customers. They do everything they can to help you with your queries and issues and ensure that you have a pleasant time on the platform.
bet365 Uganda Summary
bet365 Uganda definitely deserves to be acknowledged as one of the best online sportsbook and casino platform in Uganda. The variety of sports events, different types of bets, and betting features, as well as their vibrant and lively online casino, are sure to keep you entertained whenever you're playing on their site. So go ahead and register at bet365 Uganda to experience the fun yourself!
bet365 Uganda FAQs
Here we will look into some of the most asked questions about bet365 Uganda.
Was this content helpful?
33
people found this content useful
Thank you for your feedback! We will do our best to improve this content!