Ghana is among those countries where certain gambling forms such as sports betting and casino gaming are legal and properly regulated. So when you're looking for a highly rated, reliable, and impressive online gambling platform in Ghana, bet365 Ghana easily comes out as one of the best. A well-established and globally reputed operator like bet365 and a country like Ghana where gambling is legalized seem like the perfect fit for each other.
But when you're registering on bet365 Ghana or any other gambling site for that matter, it's understandable to have many questions and reservations about how good the platform will be. Fortunately, you don't need to look any further as we'll be reviewing the sportsbook and casino sections of bet365 in detail, along with other essential features such as customer support and payment methods. If you want to know what it's like betting and playing on bet365 Ghana, then make sure to read our review till the end.
Get Your bet365 Ghana Bonus
Click here to get your bet365 bonus:
Open an account with bet365 today and bet on a huge range of markets with the world's favourite online sports betting company.
T&Cs apply.
Overview of bet365 Ghana
The name bet365 is well-known in the online gambling industry for two main reasons. Firstly, bet365 was launched in 2000, when the online gambling industry itself was still in its early days. So it is one of the oldest and longest operating betting platforms.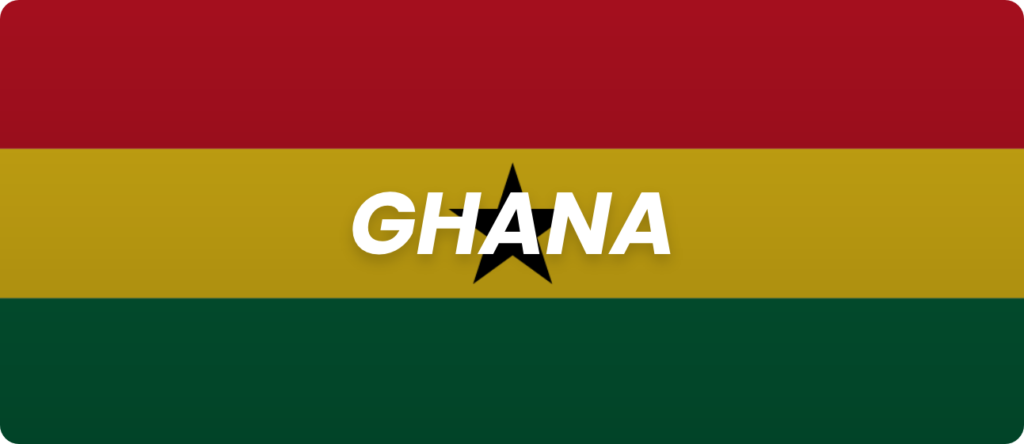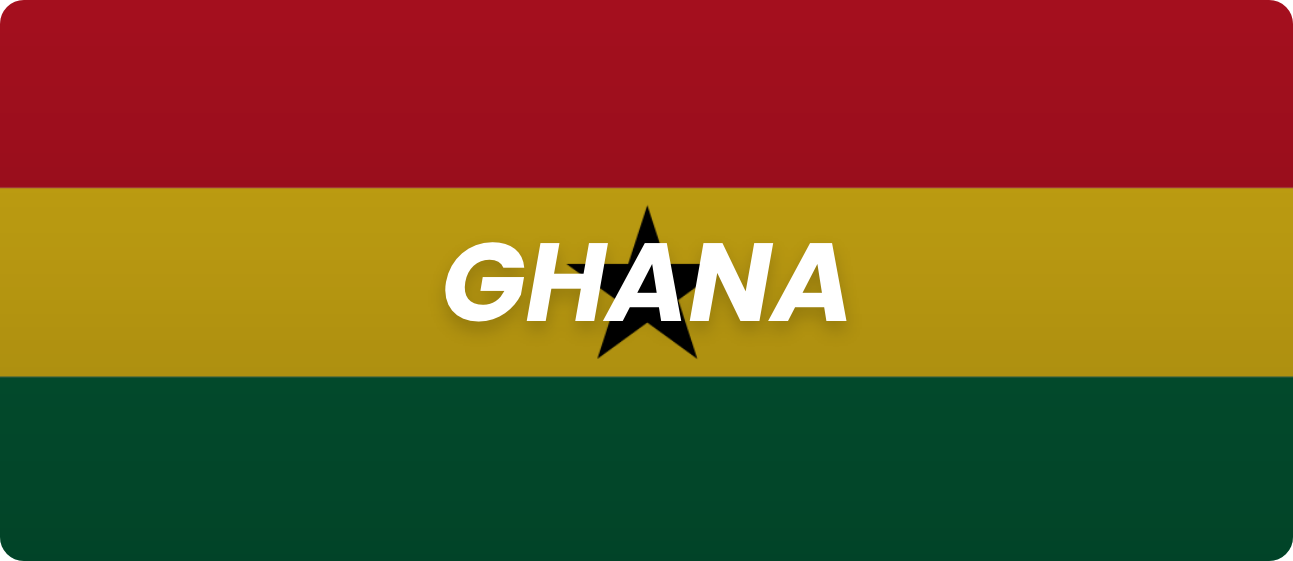 Secondly, bet365 Ghana is a reputed platform that is considered among the best operators in multiple countries by millions of customers. With over 20 years of experience and a high reputation, there's not much that can go wrong at bet365, and it's a perfect platform for beginners and experienced players alike.
bet365 Ghana Sportsbook Review
The first look of bet365 Ghana sportsbook will immediately leave a good impression, as you will be welcomed by a neatly sorted list of sports events on the center of the screen, recently completed matches' highlights on the right, and a list of all available sports categories on the left.
The list of sports is quite extensive, covering hundreds of matches from leagues worldwide for popular sports such as football, basketball, boxing, and MMA, as well as a number of not so mainstream events such as darts, snooker, ice hockey, etc.
Given the massive popularity and fan following of football in Ghana, that is where you'll most likely be focusing. And there's no shortage of football betting options with full coverage of every single match in popular leagues such as EPL, La Liga, and Bundesliga. Closer to home, you can even bet on matches from Nigeria Premier League and South Africa Premier League.
Now let's talk about the best features of bet365 Ghana sportsbook that makes it one of the best betting platforms.
Live Betting/In-Play Bets
Hundreds of matches on bet365 Ghana are available for in-play betting, which offers a more immersive experience than pre-match bets. With live betting, you can change your bets or place new bets while the match is still in progress. Some of these bets are even settled before the match ends. For example, if you bet on the first team to score in a football match, your bet will be settled as soon as the first goal is scored.
The biggest attraction of live betting is that you can place bets instinctively as you witness the action unfold. Based on how the match is proceeding and how the players and teams are performing, you can try to calculate certain events' outcomes and make predictions more effectively.
Live Streaming
What better way to enjoy sports betting than to live stream the match on the same platform where you're betting? A number of selected matches are streamed live on bet365 Ghana, and fans of football won't be disappointed in this regard as most of the big league football matches are available for live stream. The best part is that the live streaming feature is available to you as long as you have a funded account on bet365 so that you can enjoy your favorite matches in real-time while placing bets.
Bet Builder
Sports betting is a dynamic activity where you'll most probably be wagering on multiple selections. But placing separate individual bets on different events for the same match can be inconvenient, and that's where bet365's bet builder feature makes things a whole lot easier.
With the bet builder, you can choose more than one selection for a single match and combine them into one single bet. For example, in a football match, you can bet on the final win/lose/draw outcome, the first team to score, total goals scored by both teams, and the over/under goal difference, and combine all these selections into a single bet.
So you just need to place one wager for the combined selections, and they must all be correctly predicted to win the overall bet. Not only does the bet builder make things convenient, but your winnings also get a lot bigger if you win the overall bet.
Football Accumulators
Another excellent feature that will be appreciated by football lovers is the accumulator bets. Much like the bet builder feature, accumulator bets combine multiple selections but for different matches all at once. So you can bet on four or more different matches with a single bet, which gets settled when all matches have been fully played.
Accumulator bets also hand out some big wins if you are able to make correct predictions for all your selections, and it takes away the hassle of having to bet in different matches individually.
All these features, along with highly competitive odds and a huge variety of betting options for every sport, ensures that you have the best experience when betting on any sport at bet365 Ghana.
bet365 Ghana Casino Review
Casino lovers also have a lot to look forward to on bet365 Ghana, which offers a superb online casino platform. Loaded with hundreds of fun and easy-going slot games as well as popular card and table games such as roulette, blackjack, and poker, there's a whole variety of casino games to keep you entertained at bet365 Ghana.
Roulette is already quite popular among casino goers in Ghana, so if you too enjoy trying your luck on the spinning ball and wheel, then bet365 casino has many variations of roulette that you should certainly try. And with their live casino section, you can play your favorite casino games with a live dealer on screen, giving you the same feeling as if you're playing in a real casino, but without having to leave the comfort of your home.
Supported Payment Methods for bet365 Ghana
bet365 Ghana has always been inclusive when it comes to offering convenient payment options for players in various countries. So naturally, they support various payment methods for players from Ghana. Just keep in mind that Ghana's currency is not supported at bet365, so you'll have to opt for a globally accepted currency like USD. With that said, here are the available deposit and withdrawal methods at bet365 for players from Ghana.
Deposits:
Visa and MasterCard – Min $10, Max $30,000.
Skrill – Min $10, Max $38,000.
Neteller – Min $20., Max $50,000
Paysafecard – Min $10, Max $1,000.
AstroPay card – Min $10, Max $10,000.
Bank Wire – Min $50, Max $100,000.
Cheque – Min $1500, Max $80,000.
Bank Wire deposits take 2 to 10 business days and cheque deposits take 5 to 28 days to reflect in your account. All other deposits are processed instantly.
Withdrawals:
Visa and MasterCard – Min $10, Max $30,000; takes 1 to 5 business days.
Skrill – Min $10, Max $38,000; processed within 24 hours.
Neteller – Min $20, Max $50,000; processed within 12 hours.
Bank Wire – Min $40, Max $50,000; takes 2 to 10 business days.
Cheque – Min $1,500, Max $80,000; takes 5 to 28 business days.
Customer Support at bet365 Ghana
Customer support at bet365 Ghana is available 24/7 through the live chat option. One of the best things about bet365 is that despite having millions of customers spread across various countries around the world, they are successfully able to offer quality customer service to every person on their platform.
Even on busy days, you can expect a prompt response from customer support. The team is also highly experienced and professional, so no matter what issue you are facing or might face in the future, rest assured that it will all be resolved quickly, smoothly, and with no hassle on your end.
Final Verdict on bet365 Ghana Sportsbook and Online Casino
A strong reputation like that of bet365 doesn't come without enough reasons to back it up. They certainly have a perfectly sorted sports betting platform that covers a vast variety of sports, an impressive selection of betting markets, and unique features that enhance your betting experience like no other.
The same goes for their online casino, which features hundreds of fantastic games that run smoothly on all devices. To top it off, they offer quick and convenient payment methods for customers in Ghana with timely payouts. These are the main things you expect from an online gambling platform, and bet365 Ghana excels in all aspects. So we can confidently recommend bet365 Ghana as one of the best sports betting and casino gaming platform in Ghana.
bet365 Ghana FAQs
Yes, you can reach bet365 Ghana customer support via their live chat 24/7.
Yes, you can pay with a great selection of different payment methods at bet365 Ghana, including a number of e-Wallets.
Yes. You will find a super selection of casino games at bet365 Ghana - and a lot of these are live casino games.
Was this content helpful?
3
people found this content useful
Thank you for your feedback! We will do our best to improve this content!